SCSU Men's Hockey@SCSUHUSKIES_MH·7h
Time for some Hockey!
Hope to see everyone at the #BrooksCenter tonight at 6 pm for our open practice! Admission is Squared free!
#GoHuskies | #HuskyHockey Ice hockey stick and puck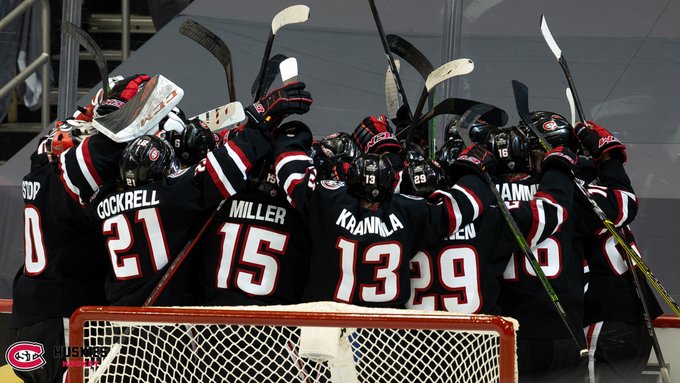 Red beats white 1-0 with Easton Brodzinski on the power play onetimer top shelf over Jaxon Castor.
They had 2 12 minute periods and the third period they took turns on 2 minute power plays. A few switched jerseys also during the power play sequences.
Peart, Spellacy and Luedke looked very good and fast.
Went from 6pm to about 7:45 pm.