SCSU Men's Hockey@SCSUHUSKIES_MH·
Nov 13
A sign of the times, SCSU men's hockey masked up for the 2020-21 team photo! Keep wearing your mask to help stop the spread of COVID 19!
GO HUSKIES!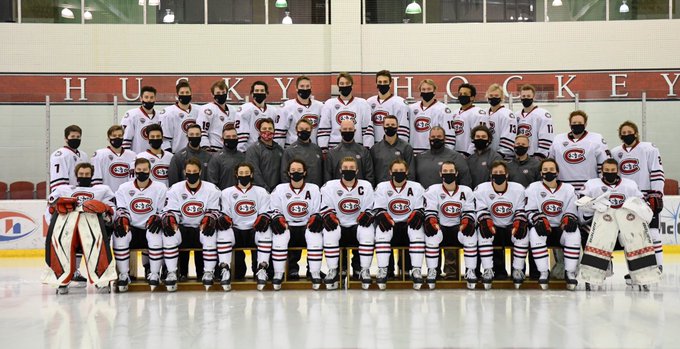 2020-21 Men's Ice Hockey Roster
University Chronicle November 16, 2020 Tim Speier
The pod; NCHCs answer to start men's hockey
Photo courtesy of Bill Prout.