SCSU 2013 Alternate (Murray) and other game worns for trade
Hi All -
I have one of the 2013 alternate jerseys along with some of the other new SCSU Easton (Gemini) jerseys available for trade. I might consider selling them as well for the right price, but I would prefer to trade them for other jersey styles I don't have in my collection.
2009-10 White 18 Hepp, Chris w/ "A"
2010-12 Red 4 Johnson, Taylor
2011-12 White 28 Prochno, Andrew
2012-13 Alt 16 Murray, Jimmy (The only player to register a point in these jerseys, unassisted goal)
Good luck in the tourney!
Ryan J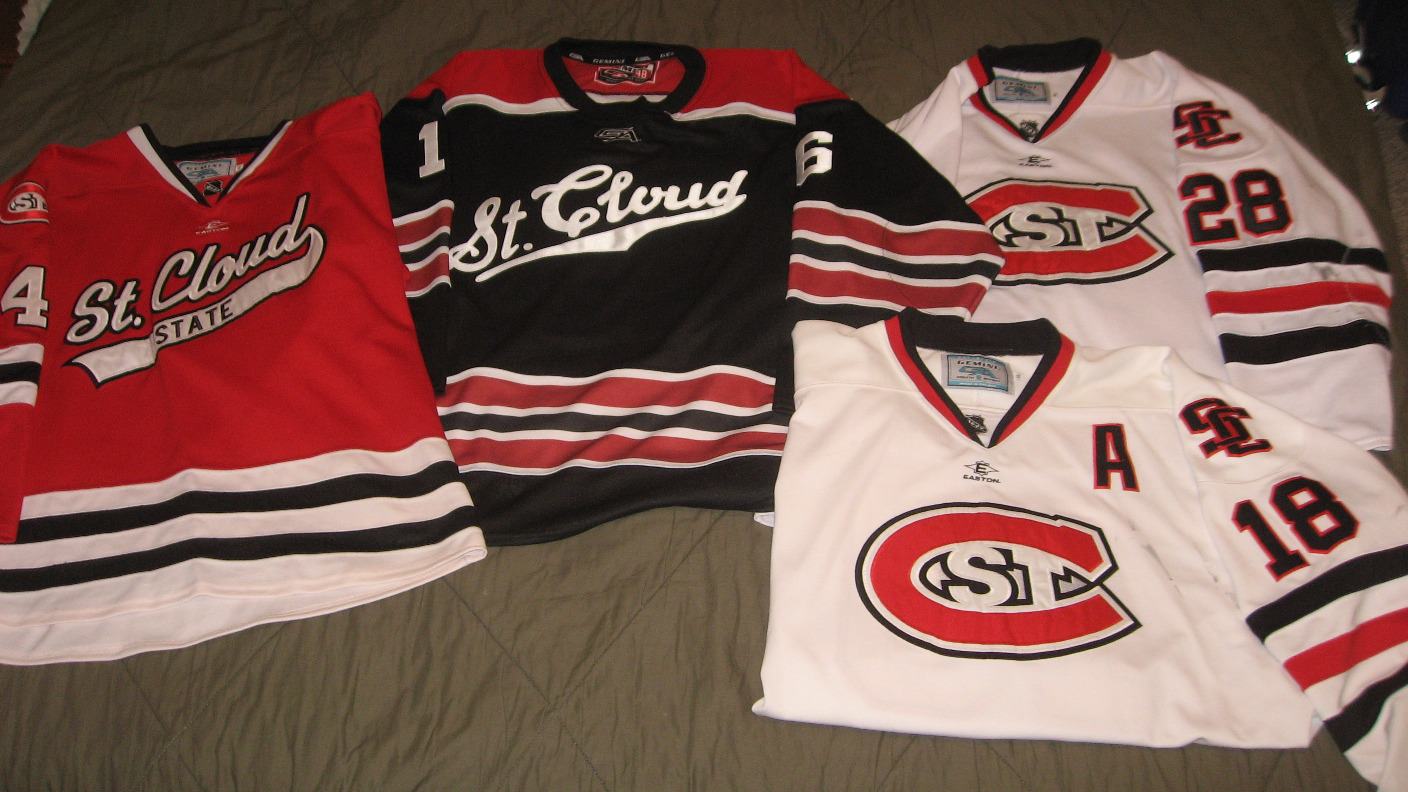 Redshirt
Posts: 6
Joined: 29 Dec 2011, 23:55
Location: Wisconsin
---
Re: SCSU 2013 Alternate (Murray) and other game worns for tr
Define 'right price' for the Murray jersey.
Are you only interested in trading for game-worn jerseys?
Hobey Baker Finalist
Posts: 2472
Joined: 03 Apr 2010, 00:15
---
Redshirt
Posts: 6
Joined: 29 Dec 2011, 23:55
Location: Wisconsin
---
Re: SCSU 2013 Alternate (Murray) and other game worns for tr
johnsonsjerseys wrote:I sent you an email regarding the Murray.
Ryan J
Got it. Thanks
Hobey Baker Finalist
Posts: 2472
Joined: 03 Apr 2010, 00:15
---
Hobey Baker Finalist
Posts: 1118
Joined: 16 Jan 2003, 10:41
---
Redshirt
Posts: 6
Joined: 29 Dec 2011, 23:55
Location: Wisconsin
---
Redshirt
Posts: 6
Joined: 29 Dec 2011, 23:55
Location: Wisconsin
---
---
In total there is 1 user online :: 0 registered, 0 hidden and 1 guest (based on users active over the past 10 minutes)
Most users ever online was 546 on 06 Jun 2012, 11:08
Users browsing this forum: No registered users and 1 guest